Water Hose Reels Overview
---

Zephyr Auto-Retractable Hose Reel
Be it gardening, car-washing or house-cleaning, the Zephyr Auto-retractable Garden Hose Reel is the perfect companion for the Zephyr Garden Hose. No more messy hoses lying around in your beautiful homes and gardens, no more tripping hazards for children. With the Zephyr auto-retractable hose reel, you can just enjoy your gardening and then let it go.
If you want your gardening & washing to be super easy and fun and your gardens to look neat and beautiful, the Zephyr Auto- retractable hose reel is a no-brainer.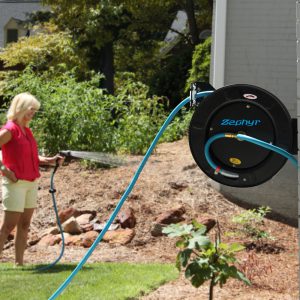 Never coil your garden hose again.
The spring-based reel results in the smooth auto-rewind of the hose back to its original position so your garden is watered yet neat. Put an end to the struggle of coiling your hose back manually and yet not being able to make it neat enough.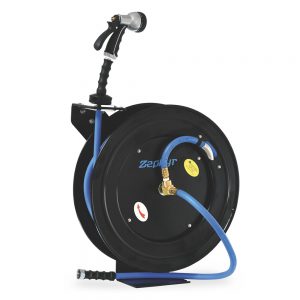 Powder-coated all metal construction for heavy use.
Constructed with powder coated heavy-duty steel, the Zephyr hose reels will withstand heavy use for a long time. The powder-coating resists against rust, so it is perfect for watering needs. The steel spring is designed for many cycles.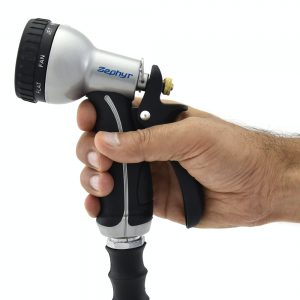 Includes the best garden tools
The Zephyr hose reel comes with all you need to make it work out-of-the-box. The revolutionary Zephyr garden hose, the Zephyr 9-mode spray gun, a lead-in hose to connect to water outlets and mounting hardware.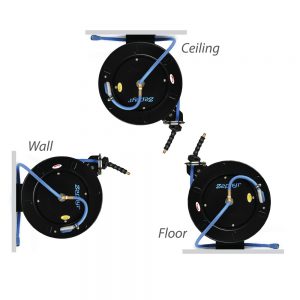 Multiple mounting options
What makes watering life even easier is the multiple mounting options. You can mount the Zephyr hose reels on the ceiling to save floor-space and keep it clean, on the wall or on the floor itself.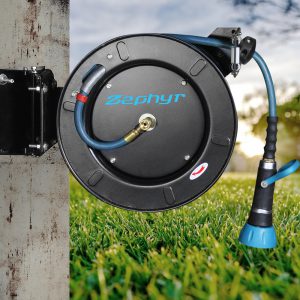 Pair with Zephyr Swivel Mount
Utilize the full potential of the hose reel by pairing it with the optional Zephyr Swivel mount. This makes the reel rotate up to 140deg allowing for easier pull of the hose in different directions. It also saves wear and tear of the reel and hose as there's less pressure on the reel.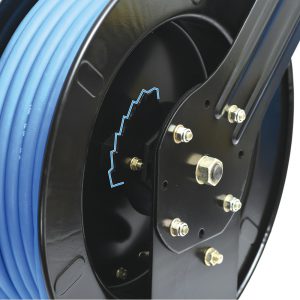 12-point ratchet
The class-leading 12-point ratchet on the Zephyr Hose Reel allows you to stop and hold the hose at many more positions and lengths. So much more precision.